Noter is a medium level machine by kavigihan on HackTheBox.
Machine Information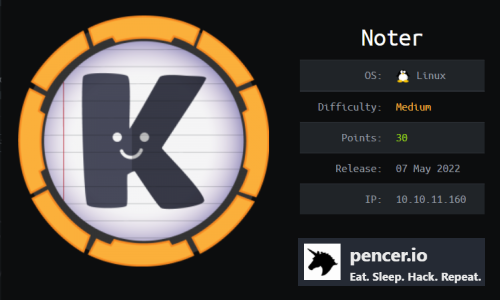 Now Retired
This box has now been retired. The PDF is still available here.
The password for this is the root users entry in the /etc/shadow file on the box which looks like this:
root:$6$09RSjU3jIh/2JW1u$8jlcYzW5Oyzgh/TrlTPX5Wq2HMTA6zUooij/9j0.NIttTYp4x0h6wmq8chrcdtvNpZzHlHzwsI8GesOKI3NYn.:18991:0:99999:7:::

The full walk-through is now available here without a password.